Greeting Message
Greeting Message
greeting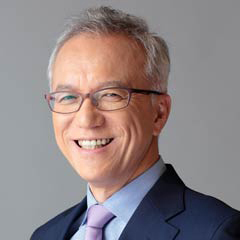 41th Annual Meeting of
the Japan Society of Facial Nerve Research
President
Seiji Kakehata, M.D., Ph.D.

It is a true honor and pleasure for us to host the 41st annual meeting of the Japan Society of Facial Nerve Research from 7th-8th June, 2018 in Yamagata, Japan.

FNR is a unique multi-disciplinary forum, held to discuss, disseminate and promote the free exchange of ideas relating to the basic and clinical science surrounding complications of the facial nerve. Attendees are specialists and researchers from the field of Otorhinolaryngology, Head and Neck Surgery, Plastic Surgery, Neurology, Rehabilitation, Anesthesiology, Neurosurgery, Anatomy and Virology.

A simple but impressive poster of the Mona Lisa represents the theme of FNR: 'Perpetuating natural smiles.' This embodies our determination to help those patients who have become uncomfortable expressing their own smile.

The seminar will feature guest speakers and panels from all around the world conducting lectures and deliberations on:

Prophylactic of facial nerve palsy
The pursuit of optimum early stage treatment
Decompression of the facial nerve
Salvage treatment of facial nerve regeneration
Effective rehabilitation
Current reconstructive plastic surgery techniques
We also feel it would be beneficial to promote an active discussion on the leading basic research in facial nerve regeneration and a candid analysis of current facial nerve treatment.
We believe that it's our mission to enlighten people about the many factors encompassing facial nerve palsy. Patients' comprehensive understanding of the disease is key to early stage treatment and recovery.
Yamagata is a beautiful slice of northern Japan, famous for its exquisite local produce, including fruit (particularly cherries and LaFrance pears), rice, soba and sake (rice wine). Fittingly, June in Yamagata is prime season for many of these delicacies.
We are looking forward to seeing you in Yamagata!

Seiji Kakehata, M.D., Ph.D.
President
41th Annual Meeting of the Japan Society of Facial Nerve Research